Latin American and Spanish Music
Mexico City Philharmonic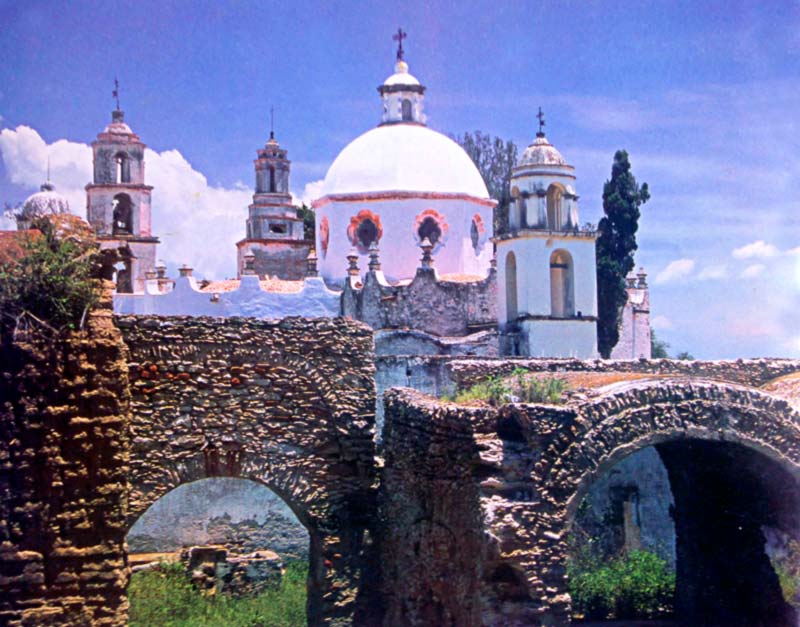 Santuario de Atotonilco in Guanajuato, Mexico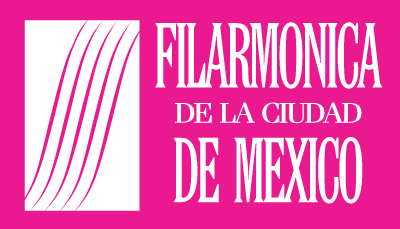 After a performance as soloist with Mexico City Philharmonic Orchestra
I've loved Latin America ever since visiting Mexico at age 13. Click here to Read "Once on This Island" LEXUS MAGAZINE (PDF). A few months after graduating from The Juilliard School, I joined the Mexico City Philharmonic as principal flutist. I was privileged to tour throughout Mexico and frequently appeared as soloist with the Philharmonic. In addition to traditional orchestral works, I performed the great Latin American composers and was captivated by the passionate mixture of indigenous themes and Spanish influence their music evoked. My four years living in Mexico cemented my lifelong bond with the Latino culture and people.
Recordings of Latin American & Spanish Music
Soon after arriving in Mexico, I made my first solo recording. I chose the repertoire I'd become so passionate about for this album, Latin American Chamber Music, which featured music of Heitor Villa Lobos, Alberto Ginastera and M. Camargo Guarnieri. I also recorded the Bachianas Brasileiras No. 6 for flute and bassoon by Villa Lobos (Villa-Lobos: Bachianas brasileiras album Warner Music Group)
YouTube links to my recording of Bachianas brasileiras No. 6 for flute & bassoon by Heitor Villa Lobos:
1) Largo
2) Fantasia: Allegro
A few years later, I recorded Concierto Pastoral for Flute by Spain's beloved composer, Joaquin Rodrigo, with the Royal Philharmonic Orchestra of London. This recording received widespread critical acclaim.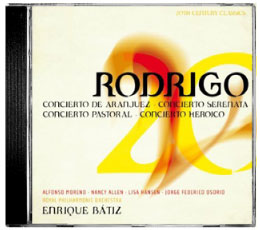 20th Century Classics: Joaquín Rodrigo
(EMI Records 2009) Re-Release
Amazon | iTunes
During the worldwide commemoration of Rodrigo's 90th birthday, I returned to Mexico to perform as soloist in honor of his music. Later, I recorded Rodrigo's Fantasia para un gentilhombre (transcribed for flute) with the Mexico State Symphony Orchestra.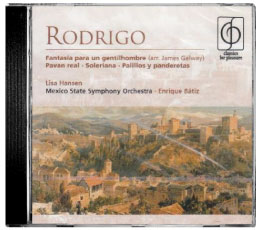 Rodrigo Orchestral Works
2-CD Set (EMI Classics for Pleasure)
Amazon
Collaborations with Latino Artists & Composers
Today I live in the U.S., but I've kept my deep connection to Latin America. I've concertized in Central and South America as soloist with various orchestras and in chamber music recitals. I've even performed a concert in the famed Manaus Opera House, located in the Amazonian jungle!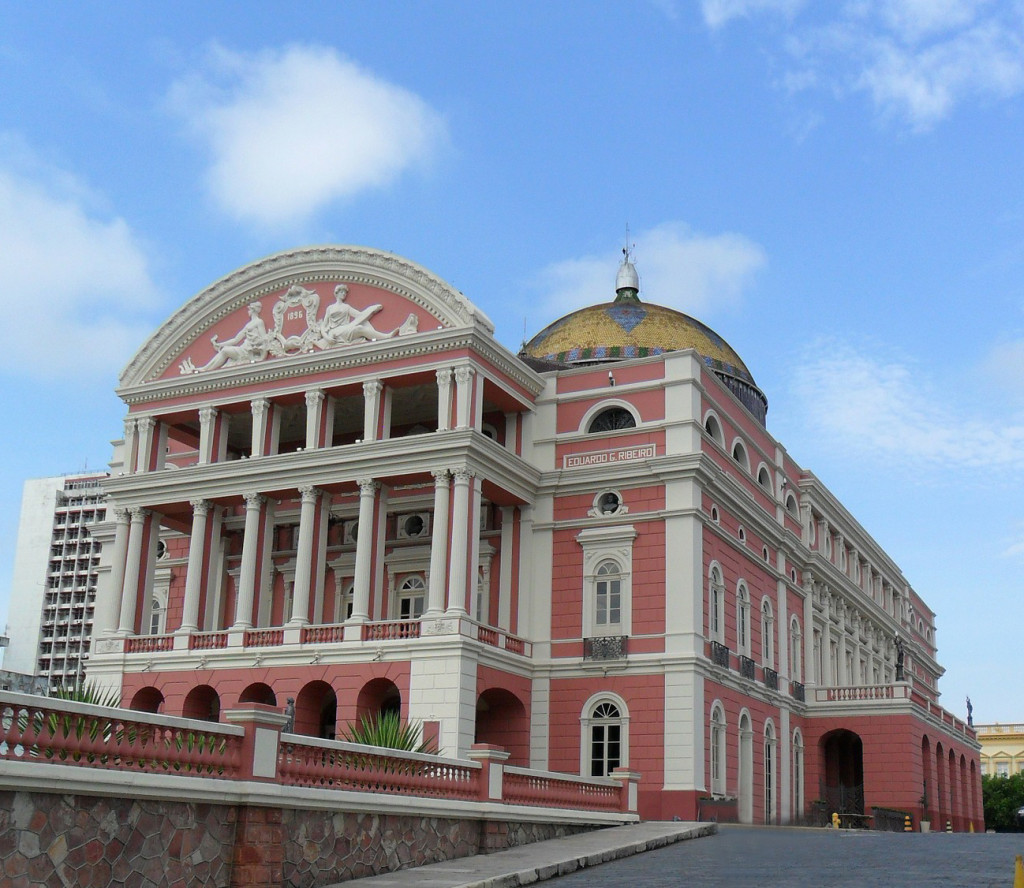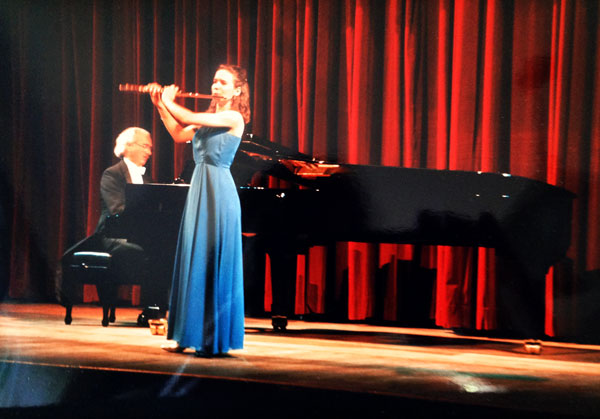 Lisa Hansen and pianist Roger Rundle performing at Manaus Opera Theater
Max Lifchitz, Lisa Hansen, Wolfram Koessel, and Gary Hamme on tour at Festival Iberoamericano de las Artes concert, Centro de Bellas Artes, San Juan Puerto Rico.
Latin American and Spanish music remains a core part of my repertoire. Click here to listen to: Ginastera Impresiones de la Puna
Many of my most exciting collaborations are with leading Latino composers and musicians.


Martha Marchena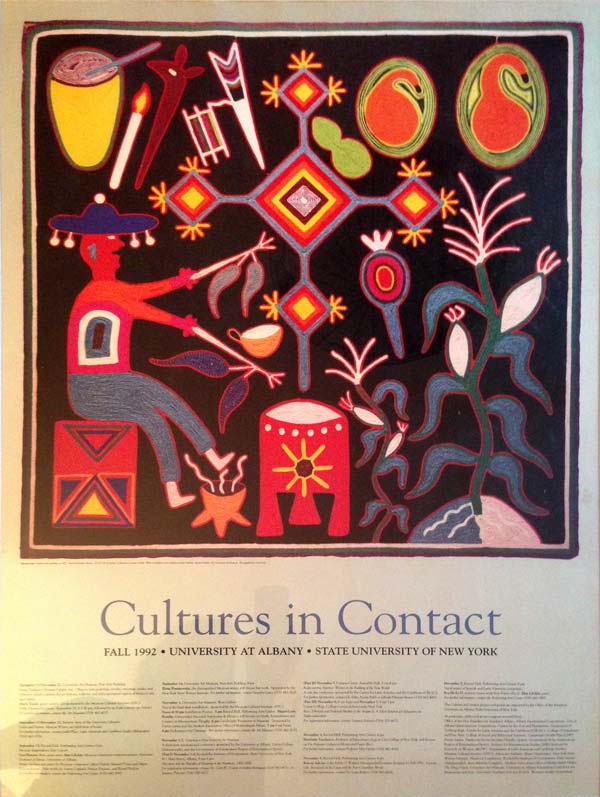 North/South Consonance
For many years, I've been flutist of the Grammy-nominated North/South Consonance, led by renowned Mexican composer/pianist Max Lifchitz. This dynamic ensemble has performed and recorded hundreds of works, including premieres by prominent and rising Latino and U.S. composers.
I've been featured soloist in concerts with North/South Chamber Orchestra, and in world premiere recordings on the North/South label:
Concertino for Flute & Orchestra (Harold Schiffman): North/South Consonance (N/S/ R 1045)
Shun (Stephen Yip): North/South Consonance Ensemble (N/S/ R 1052)
One Year the Milkweed,* Robert Martin: North/South Consonance Chamber Orchestra (N/S R 1063)
Duo Recitals with Composer/Pianist Max Lifchitz
"Lisa Hansen played the flute part incisively, with Mr. Lifchitz accompanying."
–Allan Kozinn, The New York Times
Max Lifchitz and Lisa Hansen.
Max Lifchitz and I frequently perform duo recitals featuring music of the Americas. We've appeared in concert halls, at colleges and on summer music festivals. A typical program includes beloved works by Mexican composer Manuel Ponce, an undiscovered gem by Argentine Romantic Alberto Williams (a student of César Cesar Franck), an exciting premiere by Cuban guitar virtuoso/composer Jose Lezcano, and Max Lifchitz's own Mosaico Latinoamericano, a stunning mosaic of folk melodies and dance tunes from various Latin American countries that is a popular highlight of our concerts. Mosaico Latinoamericano was composed for me and pianist Katrina Krimsky, and we premiered it in Zürich, Switzerland in 1991. The music critic of Zürich's Badener Tagblatt termed the premiere a "definite success," and added "Latin American rhythms and melodies shimmered like a tender light without at all becoming rebellious."