Lisa Hansen is Adjunct Professor of Flute and Concert Artist at Kean University Conservatory in Union, NJ. She has also taught at Concordia College in Bronxville, New York, and the Mexico City Philharmonic Conservatory. Along with college teaching, she maintains an active private flute studio. As an artist teacher, she combines her performance experience as soloist, chamber musician, and orchestral flutist, with the influences of her Juilliard teachers, Paula Robison and Julius Baker, and other flute mentors, Harold Bennett and Carol Wincenc.
To me nurturing the next generation of music lovers is one of my greatest responsibilities. I'm extremely proud of my students – some have become professional musicians and are teachers themselves, while others have pursued different professions – but all are enriched by their musical experiences.
MASTER CLASSES
An in-demand educator, Ms. Hansen is frequently invited to work as guest clinician with woodwind ensembles and orchestras at high schools and colleges. She has held flute master classes and taught woodwind repertoire classes at Kean University and elsewhere. Having begun her musical studies on the piano, Ms. Hansen enjoys accompanying students during lessons and chamber music coachings. As flutist and collaborative pianist, she brings a unique perspective that enables students to more fully understand the entire composition. The result is a highly personalized approach that cultivates each student's unique musicality.
One of my most thrilling experiences as a teenage flutist was performing in James Galway's master class in England. Hearing different flutists from all over the world really shaped my playing.
Masterclass at Kean University Conservatory
Mount Saint Mary students join Kean University flute studio
SOME OF LISA'S FORMER STUDENTS
Julieta Cedillo Principal Flutist, National Symphony Orchestra of Mexico
Former student at the Mexico City Philharmonic Adjunct Conservatory ( Escuela de Música, Vida y Movimiento ), Julieta continued her musical studies at the National Conservatory in Mexico City, and then pursued graduate studies at Carnegie Mellon University as a student of legendary flutist Julius Baker. She has been principal flutist of the Orquesta Sinfónica Nacional de México since 1991 and is on the faculty of the Conservatorio Nacional de México. Julieta has appeared as soloist with many orchestras in Latin America.
Interview with Ms. Cedillo.
---
Laura Santos-Bishop Former private student and Fulbright scholar
Laura graduated from Lewis & Clarke College, where she majored in languages, while still pursuing her flute studies on a special music scholarship. After graduating, she moved to Armenia as a Fulbright scholar. Laura is currently attending Georgetown University Law Center and earning her J.D.!
"I started taking flute lessons with Lisa when I was eight years old and continued until I went to college at the age of eighteen. In college I double majored in English and Foreign Languages, studied abroad in Russia, and joined the track team. Since I graduated, I've lived abroad in Armenia and then Georgia researching the region, learning languages, and working in education administration.
Playing flute was a large part of my social identity growing up. Many of the friends I have from childhood are ones I made during junior high band and high school orchestra. Living abroad, being a musician continues to be a great way for me to make friends, meet people, and is something I have in common with many people all over the world."
---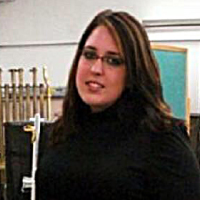 Lauren Ferguson Kean University graduate, music teacher Hillside Public Schools
"My private studio instruction at Kean University allowed me to flourish as a musician in flute performance and education. I see it now as part of my musical career that I look back to with much gratitude. Lisa Hansen provided herself and her talent to enrich my educational endeavors. Her dedication and persistence pushed me to raise the bar, challenge my talent and increase my potential. I find myself instructing my own students in ways she taught me. I encourage practice techniques she installed upon me and preach the value of the benefits one can achieve when they become dedicated to their instrumental study. I'm honored to have been given the opportunity to study with such a renowned flutist."
EDUCATIONAL CONCERTS
Ms. Hansen frequently presents outreach concerts and woodwind clinics throughout New Jersey with Kean University Music Department faculty. She also performs educational programs with various colleagues at schools and colleges in the greater New York region.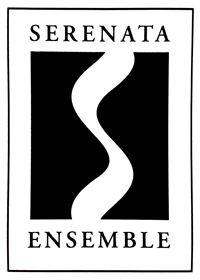 Her chamber group, Serenata, features special recitals with interactive themes for young audiences. Serenata has been featured on the touring rosters of the Connecticut Commission on the Arts & New England Foundation for the Arts; and was the resident ensemble at numerous arts programs including Appel Farm Arts & Music Center; Summer Serenades annual festival in upper Manhattan; and Usdan Center for Creative & Performing Arts in Huntington, NY.
Lisa Hansen is available for online lessons through Tonerow. For information about lessons, master classes, and chamber music coaching or for concert bookings, please contact Lisa Hansen at lhansen@kean.edu or